Tuesday, Sept. 13, 2022
Jakub Krejčí


a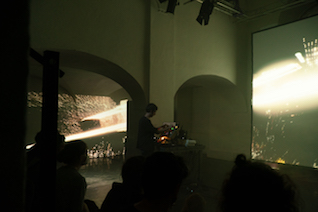 Click to enlarge - photo by
Anežka Medová
a
KittyChaosPlanet


A journey into the border between virtual and real worlds, imaginative fantasy landscapes and intuitive mind-spaces. Combines modular music programming with interactive audiovisual performance, live cinema and sound performance. Realized using spatial sound and image techniques.
Website, bio
a

---
Tuesday, Sept. 13, 2022
Canadian-Czech-Palestinian
URTeam
0

Live Coding


we are

barry wan, shaun bellamy, tareq abu-rahma &
d. andrew stewart.


we invite you

to the shared planet of Ur


a



dll rrrrrr beeeee bö,
dll rrrrrr beeeee bö fümms bö,
rrrrrr beeeee bö fümms bö wö,
beeeee bö fümms bö wö tää,
bö fümms bö wö tää zää,
fümms bö wö tää zää Ur:
a
dll rrrrrr beeeee bö fümms bö wö tää zää Ur
See video of recent Canadian performance.
a
---
This is the 12th year of the Echofluxx
media festivals cofounded by Anja Kaufmann and Dan Senn in the summer of 2011. The festival began in the "
echoic chamber
" of the old Trafacka Power Station, now razed, landing a few years later at Paralelní Polis. The early festivals hosted fluxes classics like Phill Niblock (US), Joanna Adamczewska (PL), Petra Dubach & Mario van Horrik (NL), Martin Janíček (CZ) and Lucie Vítková (CZ). The fest leans toward experimental music, sound art and film yet often includes dance, poetry, documentary film, installation and gallery exhibitions. For thorough documentation of past 11 events, as 2020 was lost to COVID, click on the festival year at the top of this page. This years festival is under the direction of
Dan Senn
.
+
Wednesday, Sept. 14, 2022
Peter Weissenthaner
o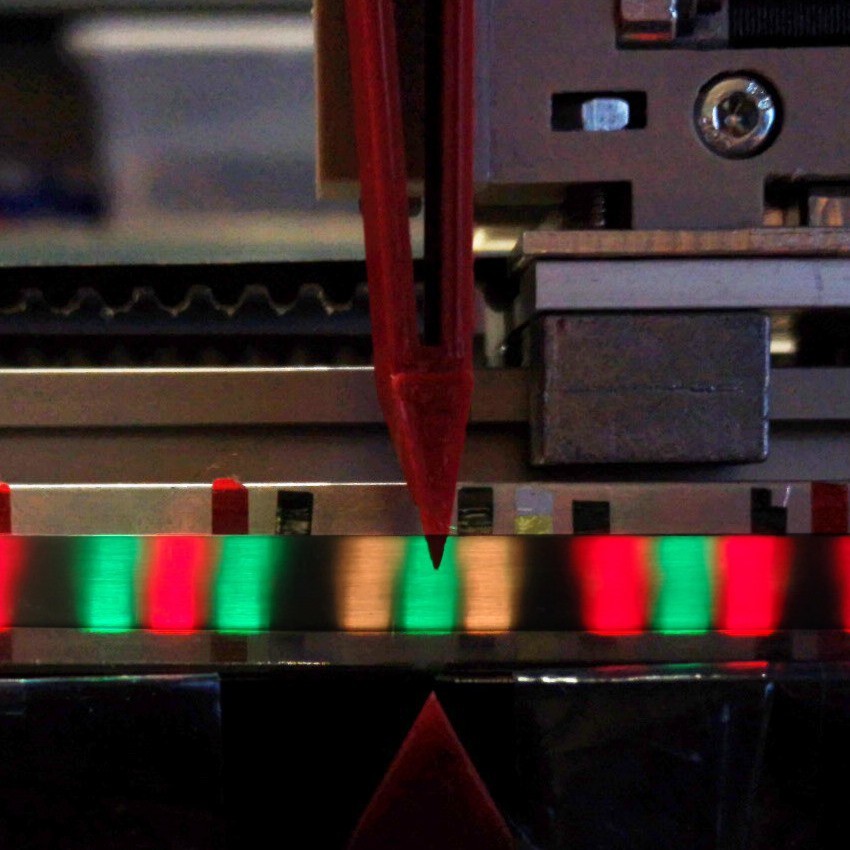 Click to enlarge

a
Super Prime

a
One-Augmented Reality
o
Electronic string instrument
played with hand gestures.
Instrument Descriptiion
Performance video
Artist site, bio, photo, YouTube


---
Wednesday, Sept. 14, 2022
David Danel & Friends

Coming Soon

See video of recent performance.
Thursday, Sept. 15, 2022
STRATOCLUSTER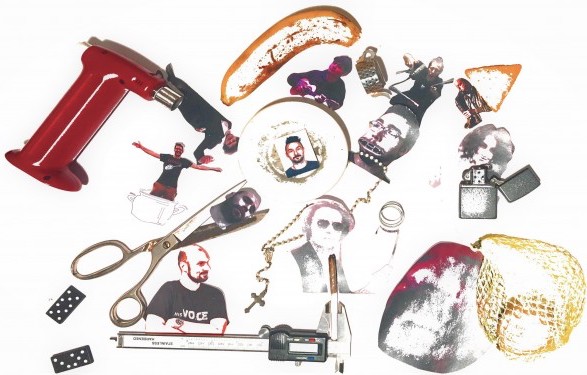 Stratocluster

(Prague) is an ensemble for multimedia improvisation established in Prague in 2013. They have since performed with many artists in various fields, e.g. Lucie Vítková, Samuel Vriezen, Ritwik Banerji, and at concerts and

festivals in both the Czech Republic and abroad (vs. Interpretation, Alternativa, A4 – Bratislava, postMutArt Fest Nitra, etc.). They have three releases under their belt: Tamanrasset (Signals from Arkaim, 2013), jabka hrušky meotary (Meteorismo, cassette), and Éternagy (polí5, 2018), a utopian radio adventure. They often use overhead projectors and other audiovisual technology, as well as elements of text, song, speech, performance, etc. For Echofluxx, Stratocluster will devise a new performance inspired by the happenings of the Fluxus movement.